15.6inch Monitor with Stand, Thin and Light Design, IPS screen, 1920 × 1080 Full HD, 100%sRGB High Color Gamut
15.6″ Touch Monitor Thin And Light Design, Excellent Image Quality, Comes With Stand, Multi-Device Compatible.New product . Size 15.6″Resolution 192
Produkten är tyvärr slut i lager. :(
Artikelnummer: 1196
15.6″ Touch Monitor Thin And Light Design, Excellent Image Quality, Comes With Stand, Multi-Device Compatible.
New product .
Size 15.6″

Resolution 1920×1080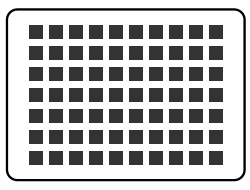 Display Port 1 mini HDMI
Display Port 2 Type-C
Display Panel IPS

Viewing Angle 170°
Display Feature High Dynamic Range
OSD Menu Brightness/Contrast
USB Extension OTG Type-C
Enclosure Aluminum Alloy CNC
Sound Hi-Fi Speaker
Audio Output 3.5mm Jack

Gaming Xbox360/PS4/Switch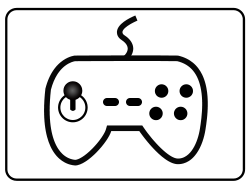 Smartphone Smartphone mirror cast
Device & System Support
Raspberry Pi
Supports Raspberry Pi OS, driver free
Supports Ubuntu / Kali / WIN10 IoT, driver free
Supports Retropie, driver free
Supports all versions of Raspberry Pi
Jetson Nano
Supports Ubuntu, driver free
PC
Supports Windows 11 / 10 / 8.1 / 8 / 7, driver free
Game Console
Xbox360, PS4, Switch...
Smartphone
Huawei, Samsung...(mirror cast)
Connection Examples
Working With Full-Featured Type-C PC
Working With Full-Featured Type-C Smartphone
Working With Raspberry Pi 4
Working With Raspberry Pi 3B+
Working With Raspberry Pi Zero 2W
Working With AI Computer Jetson Nano
Big Screen, Interesting Coding
Make The Development Process More Interesting
Clearer Thinking, More Accurate Operation
Full-Featured Type-C Interface
Support Audio And Video Transmission, Plug And Play,
Instantly Zoom In The Smartphone Screen
(For Supported Mobile Phone Models, Please Contact Customer Service)
Computer Dual Screen For Collaborative Processing
One Screen For Work, One Screen For Entertainment, Without Interfering With Each Other
IPS Wide Viewing Angle
IPS Panel Enhances The Display And Color Performance Of The Monitor
170° Wide Viewing Angle, Whether It Is Viewed Vertically Or Horizontally,
The Display Effect Is Still Clear
High Color Gamut, More Delicate Picture
100% SRGB Covers More Gamut Area Of Red, Green And Blue
Designer-Professional-Grade Color Gamut
HDR True Color Quality
Natural Color Transition, Matte Screen Design, Reducing Ambient Light Interference
Catching Every Splendid Detail
Light, Thin And Portable
With multiple craftsmanship, the aluminum alloy body is made with ingenuity, showing a fashionable appearance. The body is as light as 1.18kg and as thin as 5.5mm, so you can carry it with one hand and go
Dual-Track Speaker
Ferrite Hi-Fi Speaker, Larger Volume, Wider Sound Range, Better Sound Quality
Smooth Gaming Experience
A Good Partner For Game Consoles, Better Game Experience,
Play Video Games With A Wider And Clearer Vision
Support Xbox360 / PS4 / SWITCH Etc.
Comes With Foldable Stand
Metal Stand, Sturdy And Durable, With Non-Slip Rubber Pad At The Bottom Of The Screen, Stable To Use
Interface Introduction
Dimensions
Resources & Services