This scanning module reads barcodes or 2D codes with a scan speed of 15m/min. With small size and high-efficiency recognition, it is easy to be integrated into various industrial equipment and applications.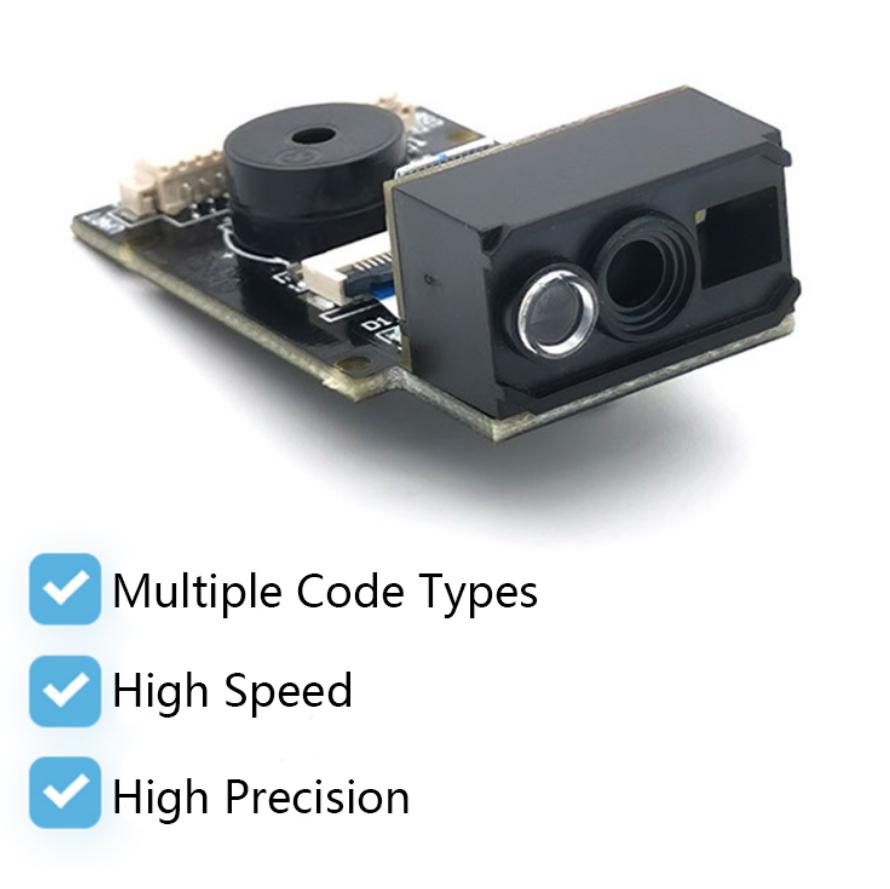 The module is equipped with a 0.3megapixel camera and auxiliary lights, white light illumination, and red light focusing, which makes it able to effectively identify codes in low-light environments.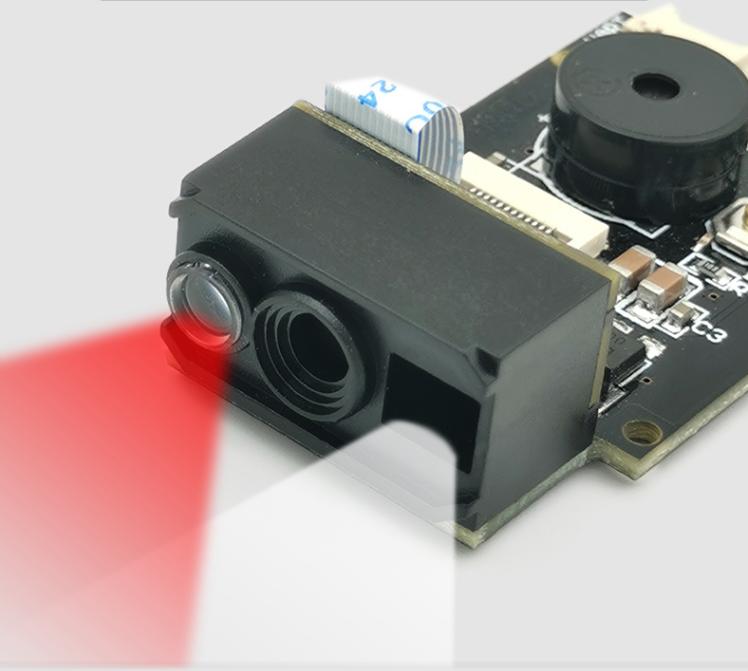 The module automatically senses and scans, identifies the surrounding environment. Once being auto-triggered, it quickly recognizes and reads code. The scanner also has TTL-232 and USB two communication interfaces for more actual scenarios.
It uses CMOS image recognition and core decoding algorithms to quickly recognize various barcodes and QR codes. Plug and play, no need to install drivers. The module is compatible with many mainstream operating systems such as Windows, Linux, Android, and Mac.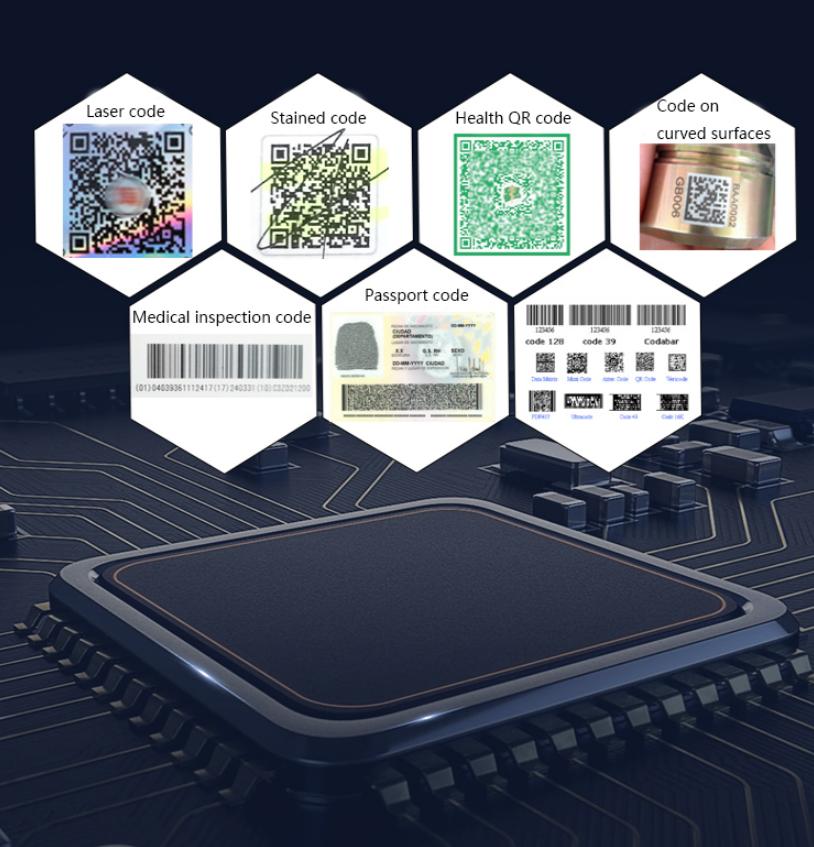 In addition to recognizing ordinary QR codes and barcodes, it can also recognize laser codes and other high-density code systems, which is applicable to various embedded environments such as mobile payment, access control, and self-service shopping.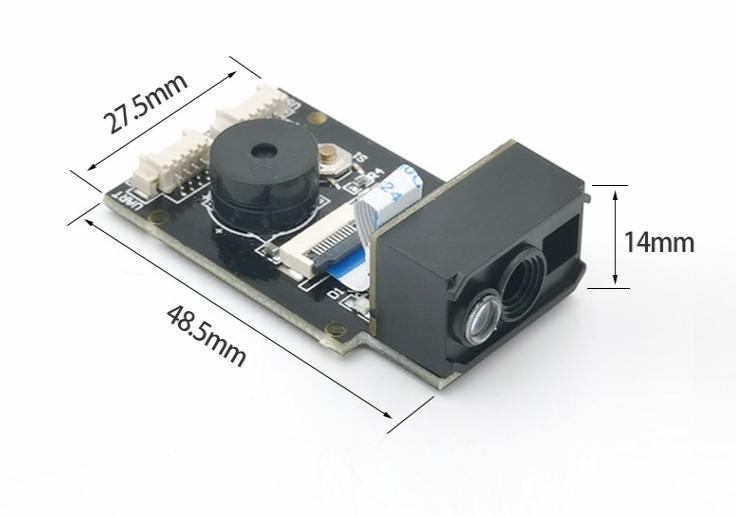 FEATURES
Small size
High-efficiency recognition
Automatically senses and scans
APPLICATIONS
Mobile payment
Access control
Self-service shopping
SPECIFICATION
Sensor: 640*480 CMOS
Illumination: White LED
Focus: Red LED
Support 1D code types: EAN, UPC, Code 39, Code 93, Code 128, UCC/EAN 128, Codabar, Interleaved 2 of 5, ITF-6, ITF-14, ISBN, ISSN, MSI-Plessey, GS1 Databar, Code 11, Industrial 25, Standard 25, Plessey, Matrix 2 of 5
Support 2D code types: QR Code, Micro QR, Data Matrix, PDF417, Mrico PDF417, Aztec
Reading Accuracy: ≥4mil
Reading Depth of Field: EAN-13: 50mm- 200mm (13mil); Code39: 40mm 90mm (5mil 10 bytes); QR Code: 25mm- 200mm (20mil 16 bytes); Data Marix: 50mm- 90mm (10mil 20 bytes) ); PDF 417: 30mm- 120mm (6. 67mil 7 bytes)
Scanning Angle: rotation angle 360°, elevation angle ±55°, deflection angle ±55°
Field of View: 47° (horizontal), 36° (vertical)
Contrast: ≥25%
Communication Interface: TTL-232, USB (HID-KBW, virtual serial port)
Size: 48.5*27.5*14mm/1.91*1.08*0.55 inch
Working Voltage: DC 5V
Working Current: 180mA
Standby Current: USB: 50mA; TTL: 10mA
Ambient Light: 0~100000lux
Working Temperature: -20℃~50℃
Storage Temperature: -40℃~70℃
Working Humidity: 5%~95% (non-condensing)
SHIPPING LIST
GM77 Barcode & QR Code Scanning Module x1
USB Adapter Cable x1
TTL Adapter Cable x1