USB to RS485 Module
199 kr
This USB to RS485 converter module( USB 1.1,USB 2.0,USB 3.0 compatible) can expand one RS485 asynchronous communication interface from a computer's USB interface to realize the communication between PC and other RS485 devices.

The module uses a PL2303 chip and an easy-to-install driver. There are LED indicators on the module to show its working status: red for power, yellow for data sending, green for data receiving, which is convenient for system debugging. The baud rate of the module is 300bps-115.2kbps, and the RS485 transmission distance can be as far as 2km at the speed of 57.6kbps; The module can drive up to 32 RS485 devices, and the RS485 line is equipped with lightning protection, which effectively ensures the load capacity and working stability of the module.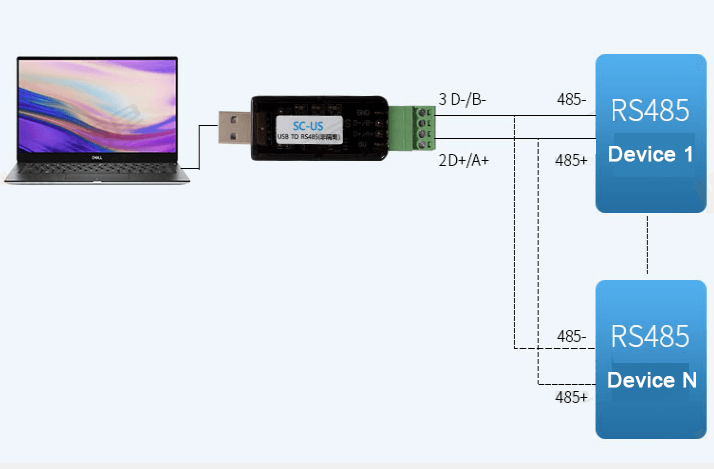 Supporting Linux, Windows, Android, and Mac OS, this module can be applied to aviation and military system, high-speed railway electrical, railway dispatching, power station, and other industrial scenes, and other RS485 equipment driving.
SPECIFICATION
Electrical Standard: USB2.0, RS485 interface standard compliant
Transmission Rate: 300bps-115.2Kbps
Working Mode: Asynchronous Half Duplex (RS485) Self-adaption
Load Capacity: drive 32 RS485 devices
Transmission Distance: up to 2Km at the speed of 57.6

Kbps (faster speed will shorten the distance)
Power Consumption: <0.5W
Dimension: about 85*23*14mm/3.35*0.91*0.55"
SHIPPING LIST