4G HAT FOR RASPBERRY PI
Enabling LTE Cat-4 4G / 3G / 2G Communication & GNSS Positioning
Based on SIM7600G-H, Global Band
Features At A Glance
Standard Raspberry Pi 40PIN GPIO extension header, supports Raspberry Pi series boards, Jetson Nano
Supports dial-up, telephone call, SMS, TCP, UDP, DTMF, HTTP, FTP, etc.
Supports GPS, BeiDou, Glonass, LBS base station positioning
Onboard USB interface, to test AT Commands, get GPS positioning data, and so on
Onboard CP2102 USB to UART converter, for serial debugging
Breakout UART control pins, to connect with host boards like Arduino/STM32
SIM card slot, supports 1.8V/3V SIM card
TF card slot for storing data like files, messages, etc.
Onboard audio jack and audio decoder for making telephone call
2x LED indicators, easy to monitor the operating status
Onboard voltage translator, operating voltage can be configured to 3.3V or 5V via jumper
Baudrate: 300bps ~ 4Mbps (default: 115200bps)
Autobauding baudrate: 9600bps ~ 115200bps
Control via AT commands (3GPP TS 27.007, 27.005, and V.25TER command set)
Supports SIM application toolkit: SAT Class 3, GSM 11.14 Release 99, USAT
Comes with development resources and manual (examples for Raspberry Pi/Jetson Nano/Arduino/STM32)
Specifications
OTHER
SMS AND AUDIO
GNSS
FREQUENCY BAND
LTE Cat-4
LTE-FDD: B1/B2/B3/B4/B5/B7/B8/B12/B13/B18/B19/B20/B25/B26/B28/B66
LTE-TDD: B34/B38/B39/B40/B41
3G
UMTS/HSDPA/HSPA+: B1/B2/B4/B5/B6/B8/B19
2G
GSM/GPRS/EDGE: 850/900/1800/1900 MHz
Satellite systems
GPS/Beidou/GLONASS
Receiver type
16-channel
C/A Code
Sensitivity
-159 dBm (GPS) / -158 dBm (GLONASS) / TBD (BeiDou)
Cold starts: -148 dBm
Time-To-First-Fix (open air)
Cold starts: <35s
Hot starts: <1s
SMS
Supported types: MT, MO, CB, Text, PDU
Storage: USIM card and ME (default)
Audio feature
Supports echo cancellation
Supports noise reduction
Power supply
5V
Operating voltage
5V / 3.3V (configured via jumper)
Operating temperature
-30°C ~ 80°C
Storage temperature
-45°C ~ 90°C
Dimensions
56.21mm × 65.15mm
Standard Raspberry Pi 40PIN GPIO
Compatible With Raspberry Pi Series Boards, Jetson Nano
Global Band 4G / 3G / 2G Support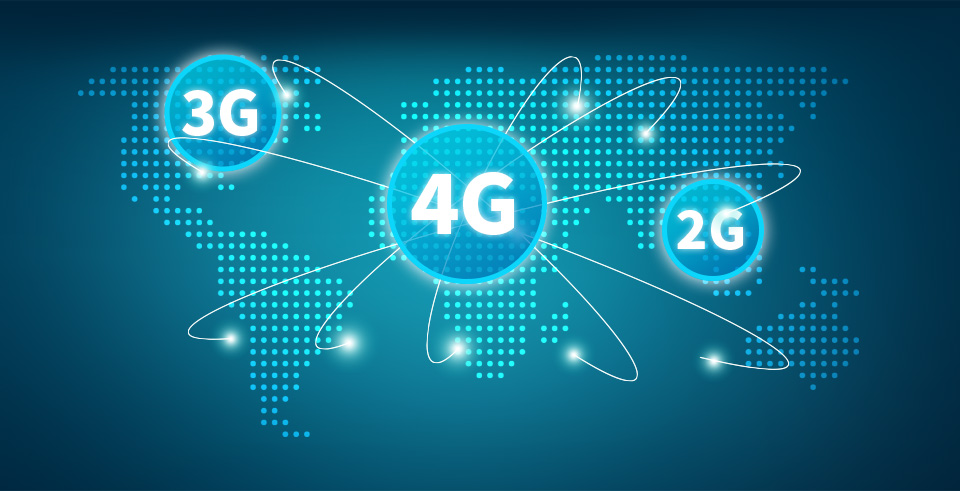 Dial-Up On Windows/Linux
LTE Cat-4: Up To 50Mbps (Uplink) / Up To 150Mbps (Downlink) *
3G (HSPA+): Up To 5.76Mbps (Uplink) / Up To 42Mbps (Downlink) *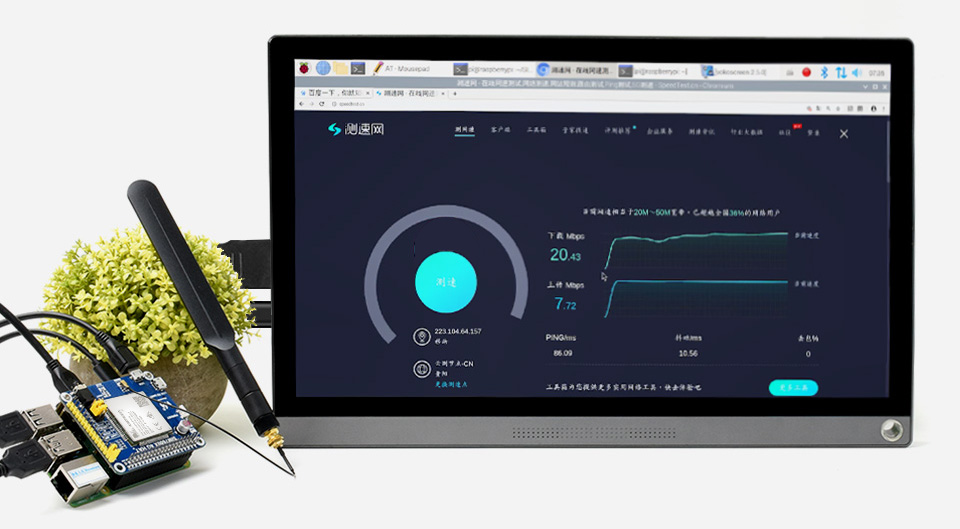 * stands for idealized data rate, the actual data rate depends on factors like network coverage, traffic congestion, base station condition, etc.
Cloud Communication
Supports Communication Protocols Including TCP/UDP/FTP/FTPS/HTTP/HTTPS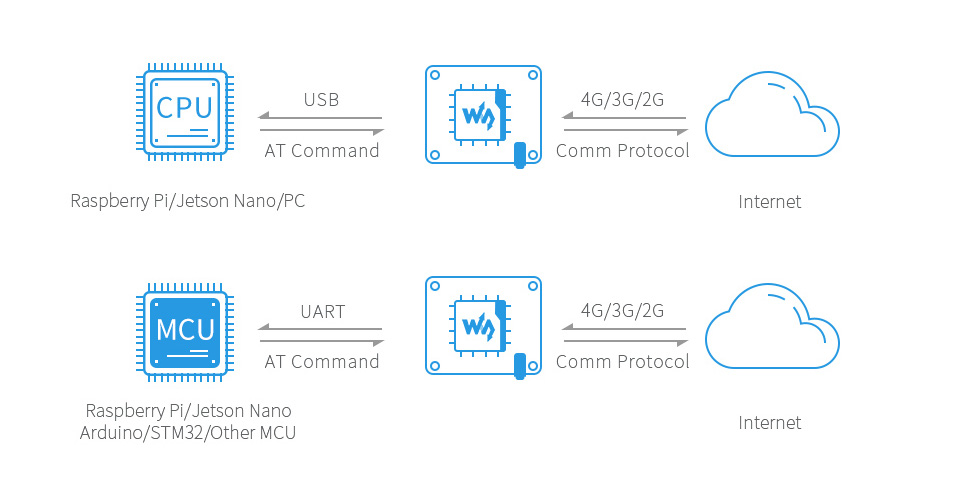 GNSS Positioning
Supports GPS, BeiDou, Glonass, LBS Base Station Positioning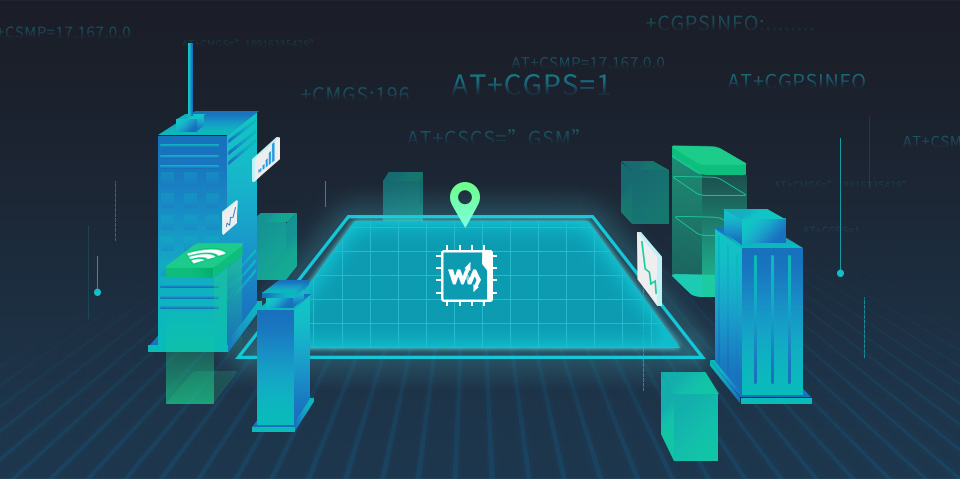 Telephoto Call & SMS Support
Making Telephoto Call Or Sending SMS By AT Commands, With Onboard Audio Jack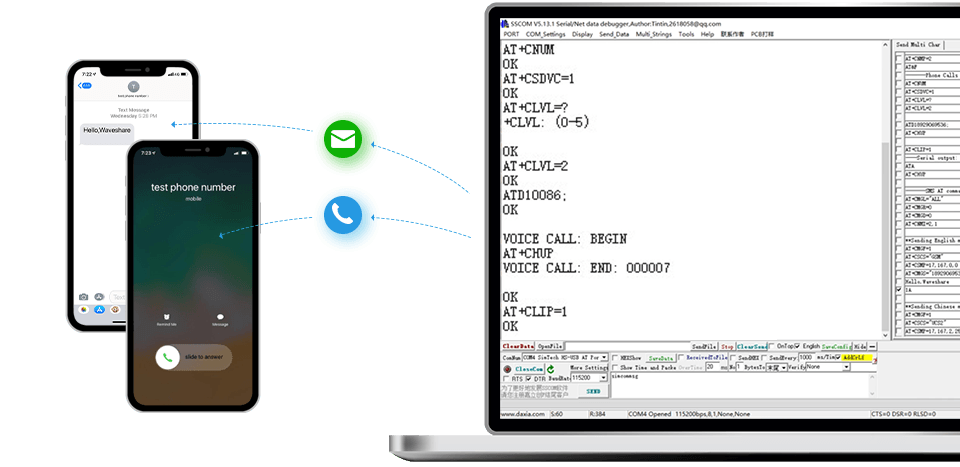 What's On Board
SIM7600G-H
CP2102 USB to UART converter
NAU8810 audio decoder
TXS0108EPWR voltage translator
translates 3.3V/5V into 1.8V
MP2128DT power chip
MP1482 power chip
Raspberry Pi GPIO header
SIM7600 control interface
for connecting with host boards like Arduino/STM32
SIM card slot
supports 1.8V/3V SIM card
TF card slot
allows data storage like files, messages, etc.
3.5mm earphone/mic jack
USB interface
for testing AT Commands, getting GPS positioning data, etc.
USB to UART interface
for serial debugging, or login to Raspberry Pi
MAIN antenna connector
AUX antenna connector
GNSS antenna connector
Power switch
Network status indicator
Power indicator
Operating voltage selection jumper
configured via 0Ω resistor jumper
VCCIO - 3.3V: set operating voltage as 3.3V
VCCIO - 5V: set operating voltage as 5V
UART selection jumper
A: access Raspberry Pi via USB to UART
B: control the SIM7600 by Raspberry Pi
C: control the SIM7600 via USB to UART
PWR configuration jumper
PWR - 3V3: auto startup on power-up (default)
PWR - D6: startup/shutdown by the Raspberry Pi D6 pin
Flight mode configuration jumper
NC by default, no flight mode control pin
Flight - D4: flight mode is controlled by the Raspberry Pi D4 pin
USB connector solder pads
BOOT forced programming solder pads
Pinout Definition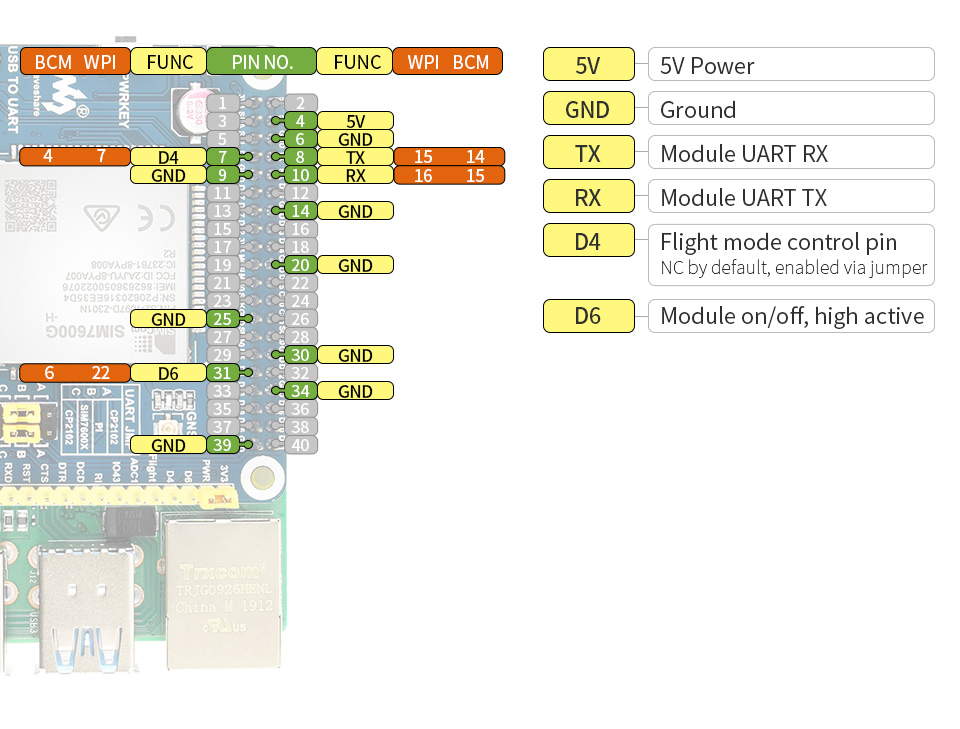 Outline Dimensions
Development Resources
Wiki : www.waveshare.com/wiki/SIM7600G-H_4G_HAT
Shipping list
Weight: 0.25 kg
Note: the Raspberry Pi in the photo is NOT included.
SIM7600G-H 4G HAT x1
LTE Antenna x1
GPS External Antenna (B) x1
USB type A plug to micro plug cable x2
RPi screws pack (2pcs) x1
1
2
3

4

5