This is a Linear array solid LiDAR. Based on the principle of Triangulation, it is equipped with related optics, electricity, and algorithm design, to achieve 100 degrees of high-precision laser distance measurement, and output point cloud data of the scanning environment. It can be used for robot obstacle avoidance, path planning, etc.
Ultra-wide FOV to assist robot vacuum cleaner through blind spots
Field of View up to 100 degrees, Wide range of detection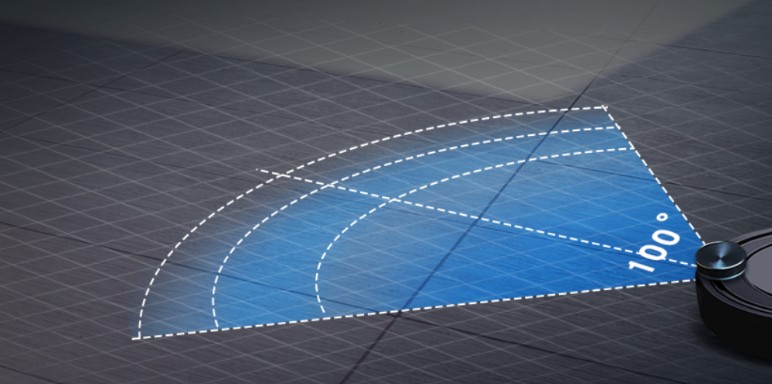 Obstacle avoidance along the wall with performance improvement
The GS2 can obtain more measurement information in the vertical direction, helping smart devices such as robot vacuum cleaner and service robots with accurate real- time monitoring of the edge, efficiently complete multiple difficult tasks such as accurate.

Compact and light, flexible installation
The size of the whole device is only 25.6 (L) × 23.6 (H) × 10.8 (W) mm, which can be flexibly and easily integrated into various small smart devices. It can fully meet the refined detection needs of intelligent equipment such as robot vacuum cleaner.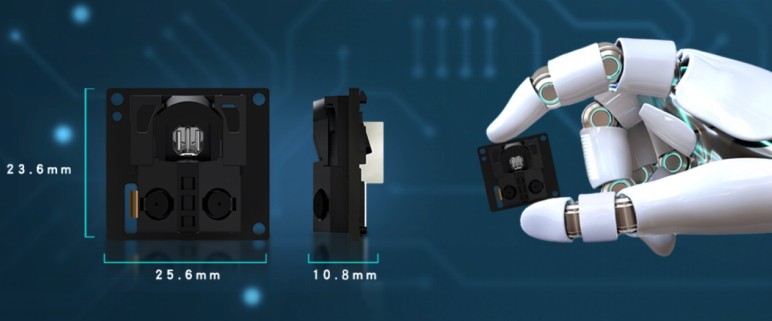 Multiple authoritative certifications, high safety performance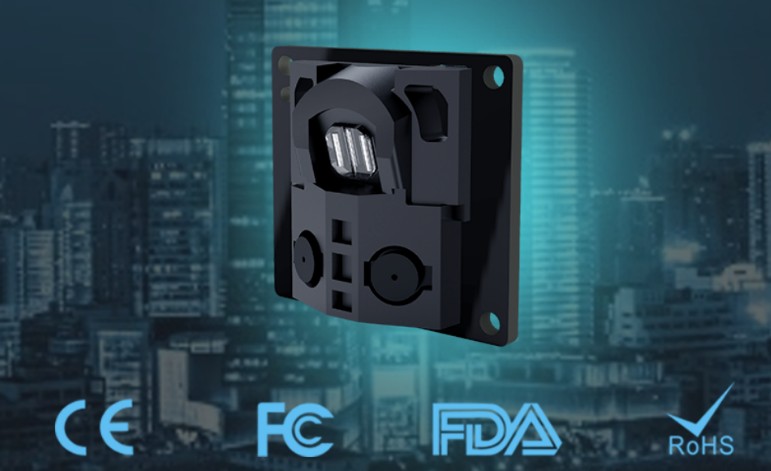 Application scenario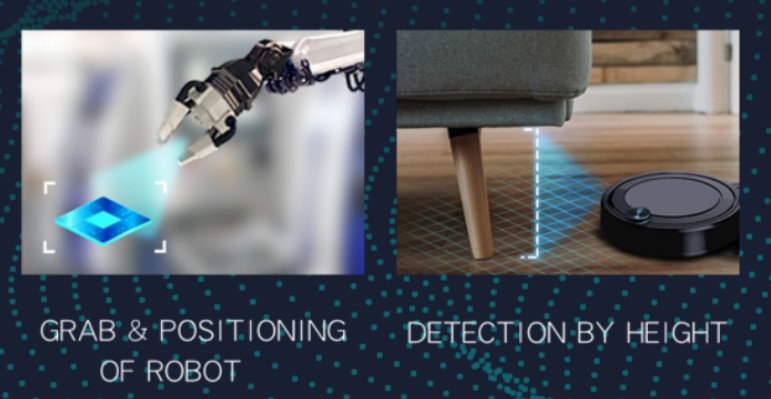 Dimension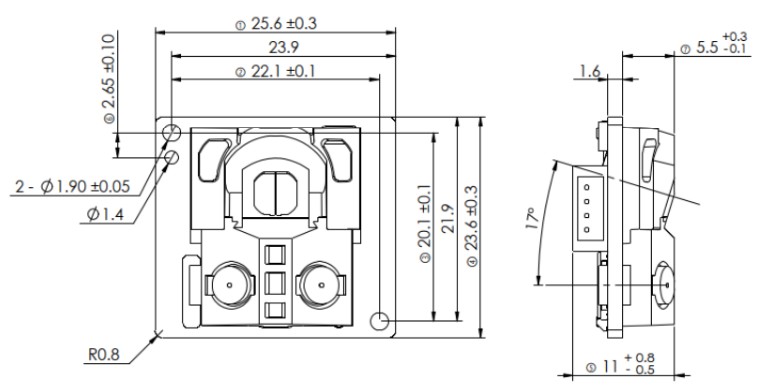 FEATURES
High precision, stable performance
Ranging angle up to 0.6°
Detectable smallest object diameter 3mm
Wide detection range, FOV up to 100°
Detection range of 25mm-300mm
Compliant with FDA Class I Security Standard
Service Life 10000h
Multiple authoritative certifications: CE, FCC, FDA, ROHS, Reach
APPLICATIONS
Robot Works Alongside the Wall
Positioning Measurement
Anti-falling
Grab& Positioning of Robot
Detection-by Height
SPECIFICATION
Supply voltage: 3.2-3.4V
Start-up current: 240mA
Working current: 100mA
Ranging distance: 25-300mm
Ranging frequency: 28Hz
Laser wavelength: 850nm
Field of view: 100°
Angle resolution: 0.6°
Relative error: Distance≤100mm (≤3mm)

100<Distance<200mm (≤3%)

200≤Distance<300mm (≤8%)

Angle error:±3°
Sunlight resistant: 25Klux
Operating temperature: -10~40°C
Storage temperature: -30~70°C
Life-time: 10000h
Size: 25.6*23.6*10.8mm
DOCUMENTS
Note: Please Unzip the DFR1030 GS2 tool in the same folder
SHIPPING LIST
Linear Array Solid LiDAR x1
Adapter Board x1
4Pin Connector Wire x1
USB to Type-C Cable x1
Tutorial